News
Mrs Jaffer's Retirement
Mrs Jaffer began working at Norwood Green way back, in 1988, long before Mrs Lamb and Mrs Norfolk. In fact, I think she is the longest standing member of staff we have ever had. It is an amazing achievement and Mrs Jaffer has been the backbone of school lunchtime supervision for over 35 years. Now that's quite an achievement! So as you can imagine it is going to be very sad to see her go.
We have countless fond memories of Mrs Jaffer as a lunchtime supervisor, and it has been a pleasure to work with her. She is an extremely popular member of staff who is kind-natured and cares very much about all the children.
Over the past 35 years she has seen thousands of children start their school life at Norwood Green Junior before moving on to their secondary schools. She has also cared for some children who have since become teachers and her colleagues, like: Mrs Mann-Jones, Mrs Sheikh and Miss Sahota.
In her role as an SMSA she was always there for the children whenever they needed her, making sure their play was safe and fun. I am sure she's lost count of the number of bumps, grazes and scrapes she's tended to over the years.
Mrs Jaffer did not want to be made a fuss about during her departure, but the school could not let her go without
giving her a few treats and saying thank you in our own very special Norwood Green way. Her time was recognised in a special school assembly dedicated to her. The school cheered and clapped as pupils presented her with a bunch of beautiful flowers, class cards and an engraved plague to commemorate her commitment to the school and the children. Looking around the room, it was clear to see that Mrs Jaffer had been a great asset to the school, there were a lot tears and hugs at the end of the assembly.
Mrs Jaffer also shared a very special message to all the children and staff and ended by saying 'it has been a great privilege to work with all the students at Norwood Green Junior School. I will miss you all.'
We wish Mrs Jaffer all our thanks, blessings and a long and happy retirement and hope that her retired life is the best part of her life!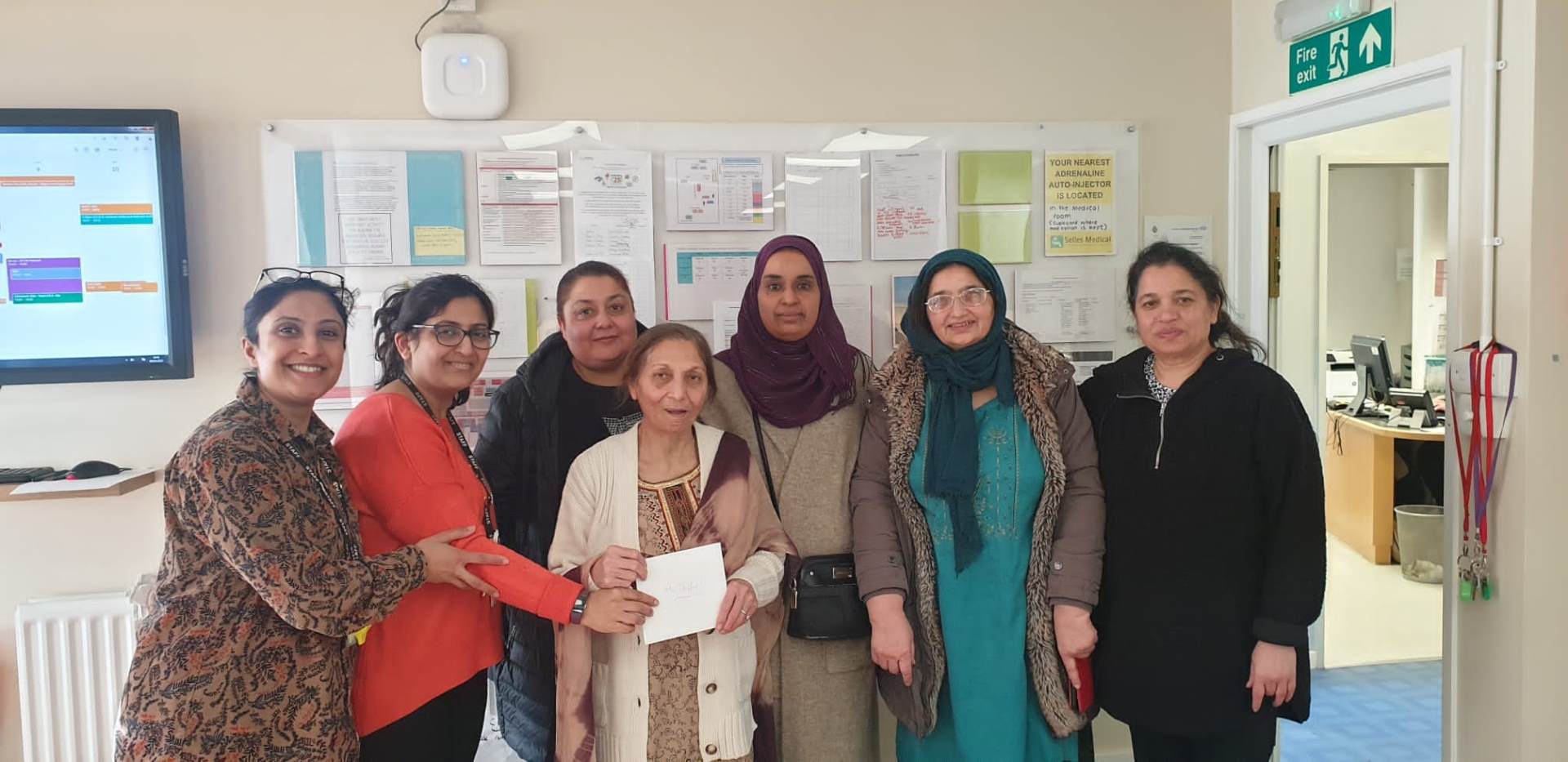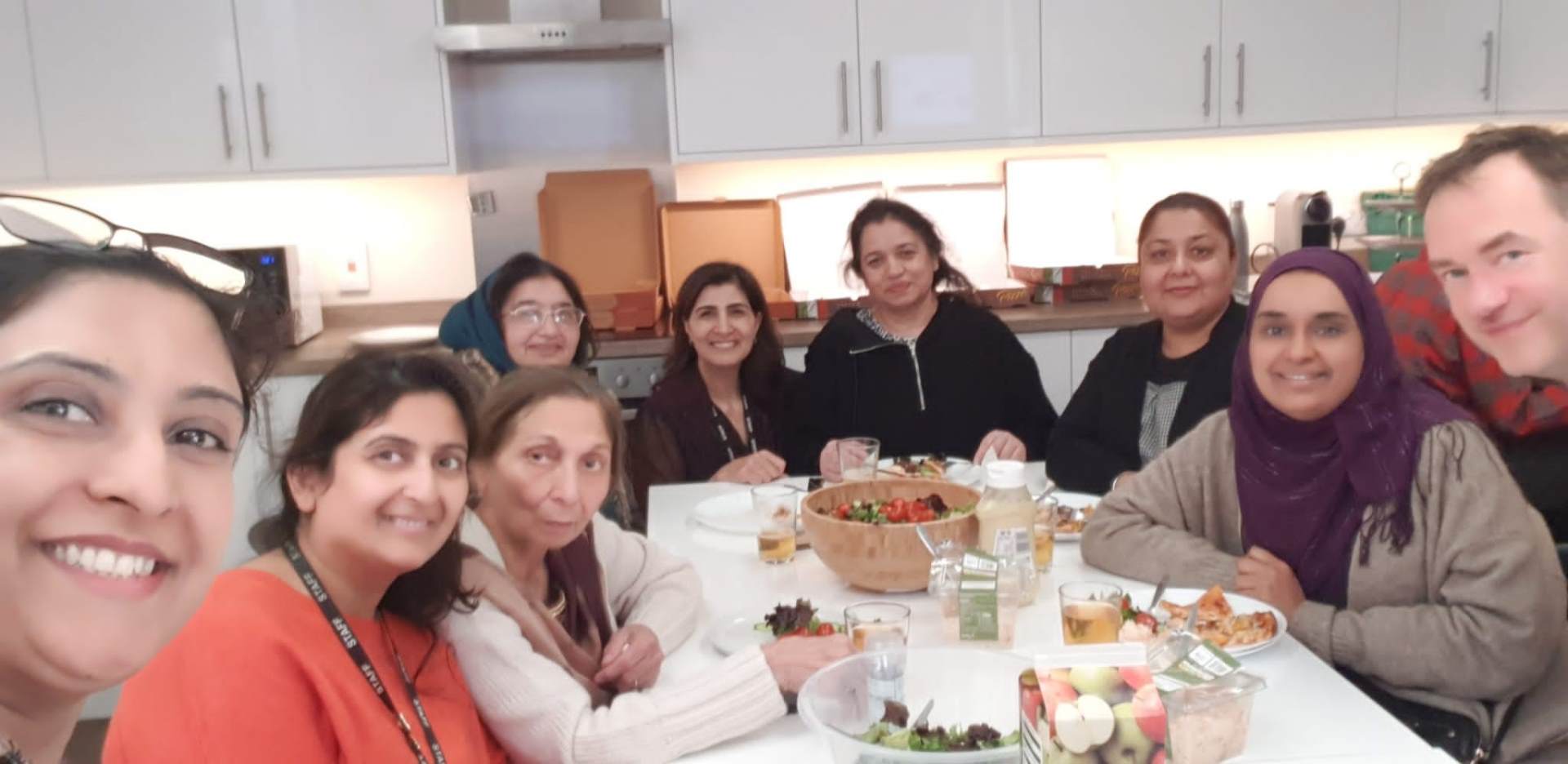 Message to Mrs Jaffer from Mrs Sehgal (current Headteacher)
Dear Mrs Jaffer
I would like to personally congratulate you on your retirement from Norwood Green Junior School. I have enjoyed working with you during your time here, and I consider you not only a valuable asset to our SMSA team but also as a friend.
While you will be missed by all of us at Norwood Green, you certainly deserve your retirement. Your hard work and kindness to the children will always be remembered.
To celebrate your retirement, the staff at Norwood Green Junior School are having a special thank you staff lunch for you on Monday 6th February at 12.15pm and since you said that you'd enjoy a final lunch with the team, we're making it happen.
It's our small way of letting you know how much we have appreciated you and your contributions for all of these years. Thirty –five years is quite an achievement.
It has always been my pleasure to work with you. So, while I am saddened to see you go, I am confident that you will find the same success and happiness in retirement that you experienced during your time here.
I wish you the best in your future endeavours. Retirement will surely offer you many new opportunities, which I know you will embrace wholeheartedly.
Please keep in touch, and visit often if you find that you have the time. I hope you have a fun and fruitful retirement!
Best Wishes
Priya Sehgal
Message to Mrs Jaffer from Mrs Pujji (ex member of staff)
Dear Mrs Jaffa
Congratulations
and well done!
YOU HAVE EARNED IT.
Wishing you a very happy Retirement. It has been lovely to work with you. Enjoy everyday of your Retirement- meet friends, take on hobbies and look after your health. I am certainly making the most of the time in hand.
Sending you warm fuzzies and a tight hug!
Amarjeet Pujji
Message to Mrs Jaffer from Mrs Norfolk (previous Headteacher)
Message to Mrs Jaffer from Mrs Lamb (previous Headteacher)
Congratulations Mrs Jaffer on your retirement. Your loyalty and love for Norwood Green has been exemplary!

35 years must be the ultimate record for long service - even I only managed 30 years.
Do you realise that you have cared for several thousand children over these years?

I know that you will miss the numerous friendships that you have made since you joined the staff in the 80's. I certainly do.

Love and best wishes to you and your family as you start a new stage in your life.

All my love and thanks

Roz Lamb xx